The Fenton Arts Trust was set up in 1986 by Shu-Yao Fenton in memory of her husband, Colin. A generous bequest in 2012 from the estate of Alastair Graham-Bryce made him the Trust's second principal benefactor.
Shu-Yao Fenton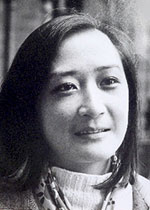 Shu-Yao Fenton (née T'ang), was born in 1939 in Hong Kong, the youngest of four children. She was the grand-daughter of Viceroy T'ang, who at the time of his death had been governor of Hunan province in China and founder of the University of Hunan. Her father was a congressman in the Republic of China. As a result of political upheaval, the family moved from Hunan to Hong Kong (then under British rule) where Shu-Yao received her primary and secondary education. Later the family moved to the USA where she graduated BA from the University of Southern California, with a major in Fine Arts and a minor in Architecture.
During her time in Los Angeles she trained and worked as an architect, being involved in several important projects. On moving to London she continued her studies at London University, specialising in Town Planning in which she was granted the higher degree of M. Phil. At the time of her marriage to Colin Fenton in 1973 she was employed by the London Borough of Richmond upon Thames as a principal planning officer.
In 1986, in memory of her late husband, Shu-Yao set up The Fenton Arts Trust with a particular emphasis on supporting creative young people embarking on a career in the arts. During the 1970s she and Colin had made shrewd investments in property in the Hammersmith area and elsewhere and these came to form the most valuable portion of her estate. Sadly she died in 2000 aged 60, and the bulk of her estate passed to The Fenton Arts Trust.
Colin Fenton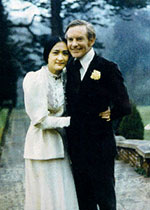 After graduating from Oxford University with an MA degree in History, Colin had a distinguished career in the wine trade, becoming a Master of Wine and an independent wine broker.
Throughout his life he had a love of English literature and of poetry in particular. A dedicated lover of the arts with wide knowledge and discriminating taste, he came to know Walter de la Mare and Siegfried Sassoon and edited a book of poems by Ralph Hodgson, whose biography he hoped one day to write. He died in 1982 at the age of 53.
Alastair Graham-Bryce
Alastair was born in Manchester. His father was a surgeon and his mother was very active in public life. Alastair studied first at UMIST, specialising in the relatively new field of production engineering, and subsequently at Salford University where he gained a PhD for a thesis on the subject of metal cutting.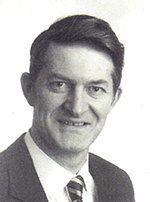 After National Service, he became a graduate apprentice at Rolls Royce Aero Engines in Derby and subsequently worked as an engineer for a range of companies including British Aerospace. In 1966 Alastair married Veronica du Feu, an academic specialising in Eastern European languages. They were keen concertgoers and staunch supporters of the Royal Shakespeare Theatre at Stratford-upon-Avon. Both were always especially eager to provide encouragement and opportunities for young people. Alastair regarded his greatest achievement in retirement as the establishment of The Imagineering Foundation. He remained actively involved in this organisation, which encourages young people to take an interest in and participate in engineering. At his death in 2012, he left the major part of his estate equally to this foundation and to The Fenton Arts Trust, both fitting gifts from someone who made enthusing and supporting young people a cornerstone of life.
Pat Thompson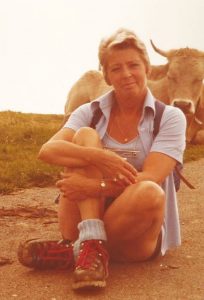 Pat Thompson (1928-2018) was born in Manchester, attended Manchester High School during the War and after leaving school worked at Manchester University in the immediate post-War years. She was a keen amateur pianist and season-ticket holder at the Hallé Orchestra, where Sir John Barbirolli's late Romantic repertoire strongly influenced her musical tastes and gave rise to a life-long conviction that he was the only conductor who did full justice to Sibelius and Mahler. In later years she moved to Singapore, where she studied Chinese painting and calligraphy and developed a keen interest in Asian art and culture. Her bequest to the Fenton Arts Trust reflects her life-long interest in music and the arts and her support for her family's activities and interests.
Biographical information provided courtesy of Richard Ward (a lifelong friend of Colin Fenton and of Shu-Yao and Chairman of The Trust from 2000 to 2006) and courtesy of Trustee Fiona Thompson (niece of Alastair Graham-Bryce and daughter-in-law of Pat Thompson: Honorary Treasurer from 2005 to 2019).